Faculty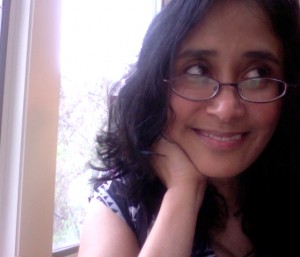 Gretchen Lopez, Ph.D. is Director of the Intergroup Dialogue Program at Syracuse University, Assistant Professor in Cultural Foundations of Education in the School of Education and associated faculty in Women's and Gender Studies. In addition to teaching EDU 781 yearly, she teaches CFE 640 – Inequality & Intergroup Relations in Education and leads the teaching team for SOC/WGS 230 & CFE 200 – Intergroup Dialogue.
Her research examines race, gender, and class in higher education with a focus on critical multicultural education, social justice education, and feminist pedagogy. More recently, this work has developed towards studying these issues, practices, and implications at earlier levels of education.
She completed her Ph.D. in social psychology at the University of Michigan; and B.A. (Psychology) at Cornell University. In addition to teaching at Syracuse University, she has taught courses at Colgate University and the University of Michigan.
Graduate Students at Syracuse University
Spring 2012
Reba Y. Hodge, doctoral student in Reading and Language Arts

Leonard (Lenny) Kamau, doctoral student in Mathematics Education

Theresa Neddo, doctoral student in Teaching & Curriculum

Yvonne Perez, doctoral student in Cultural Foundations of Education

Jermaine Soto, doctoral student in Cultural Foundations of Education
Summer 2011
Fall 2010
Fall 2009